No Signal 🖤⭐️ (TY-44 X TBC) 🖤
Merch Out Now!!!!!!!
TY-44's No signal EP has released along with limited supply Merch! Designed by "The Bagchaser Club" (TBC), based out in Los Angeles, the merch has the notable "No Signal" Emblem on the front along with the tracklist of the the project. Merch will be on the TBC's website until December, so make sure to get a couple while they're up for sale! 
No Signal EP Out Now!
AVAILABLE ON ALL PLATFORMS
TY-44's long anticipated EP, "No Signal", has finally arrived! The 6 track EP puts TY-44's amazing vocal scale on display. Executive producer by "The Bagchaser Club", the project is the first step in the "OFF-Road" series. The project Consists of collaborations from "Rtillery", "TK", and "Jimmy" . Make sure to check out the EP and grab some limited time only merch—OFF-Road.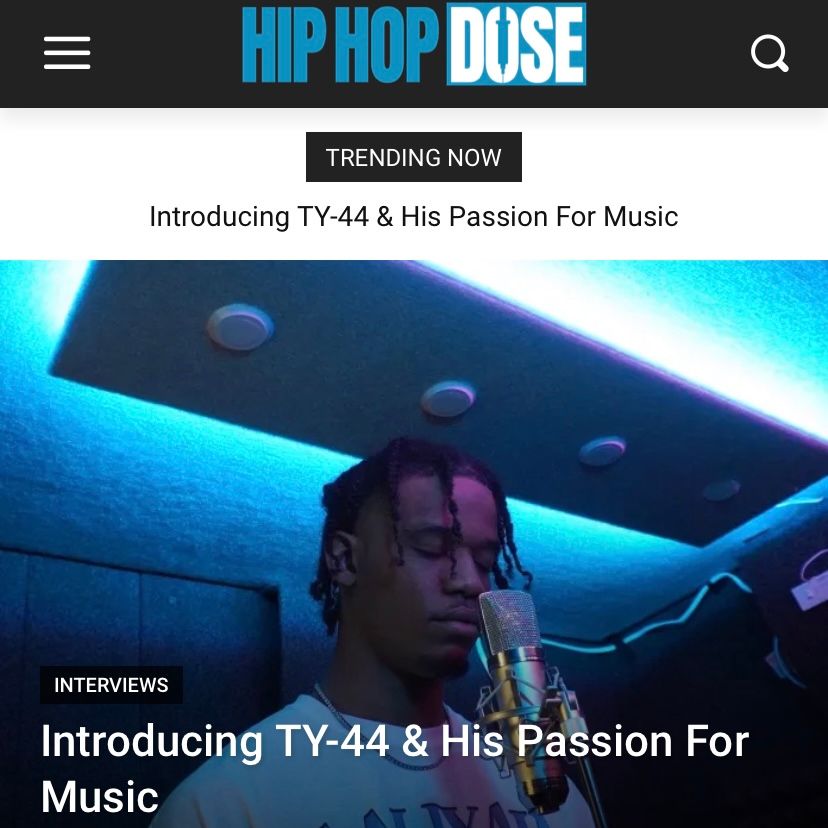 TY-44's Hip Hop Dose Article
New Write up! Out Now!
TY-44 sits down with magazine, "Hip-Hop Dose", and talks new project, merch and future music. Click the link to check it out.